"Jim Rohn quotes- If you don't design your life plan, chances are you'll fall into someone else's plan. And guess what they planned for you? Not much"
As the internet provides us with the freedom to earn money from anywhere and anytime, many people want to start an online business. But about 98% of them are not able to succeed in this business.
The main reason for the failure is the lake of the vital foundational factors.
As per my experience, I've found that we should have to establish our online business over the four key pillars to starting a profitable business online. And these pillars are:
The 1st Pillar – Your "Goal."
The 2nd pillar – Your "WHY."
The 3rd Pillar – Getting the best Education and tools.
The 4th Pillar – Your Action.
Your success depends on all of these foundational factors. At the same time, failure is predictable when even just one of these pillars is missing or imbalance.
So let's continue with more details:
 The 1st Pillar – Goal:
Have you ever set a "Goal" in your life? It's sound straightforward but many of the people, they don't get what they want in life. Because they have not set any specific goal about what they really want.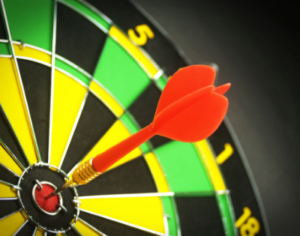 Seriously, ask your colleagues, friends or any family member what their plan in life is. Or you ask yourself what you want in your life.
The majority of the people would reply that they want more money or a luxurious house or branded car etc. But to achieve this in your life, have you planned out how to reach this goal?
Have you ever written it down on a paper and spent time imagining your ideal future? If not, I'm going to encourage you STRONGLY to do this immediately.
Just saying "I want more money" is not a specific goal at all. You must be set a particular and realistic goal to reach the target.
For example,
My primary goal is to make $100K by 2024 through my Local Web designing and SEO Service.
My target to get at least 100 clients and I would provide them the following services
Web design + SEO: 100 x $1000 (min. price) = $100,000
Web maintenance service: $100 (per Month) x 100 = $10,000 / month (recurring income)
For an add-on service, I can income more extra money.
So to practically work out on the above formula, I have broken it down even more specifically to reach my goal in the following sections:
My 1st goal to make $10.000 by 2019
Jan to Mar- Take education and get at least my 1st client (Target to make $1000)
April to June- Get the 2nd client (Target to make $2000+)
July to Sept- Get the 3rd and 4th client (Target to make $5000+)
Oct to Dec- Get the 5th & 6th client (Target to make $8000+)
So it's easy for me to get six clients here in my hometown. I have already got my two clients, and by 2019 I hope will achieve my targeted goal.
My 2nd goal to make $20.000 by 2020
Here, in the same way, I'll break down my goal, and my primary target would be to get at least 14 new clients. So to hit this target, I'll do promote my service through paid traffic method and indeed, I'll reach my goal.
My 3rd goal to make $40.000 by 2021: Target to get 20 new clients (Total = 6 + 14 + 20 = 40 clients)
My 4th goal to make $60.000 by 2022: Target to get 20 new clients (Total = 6 + 14 + 20 + 20 = 60 clients)
My 5th goal to make $80.000 by 2023: Target to get 20 new clients (Total = 6 + 14 + 20 + 20 + 20 = 80 clients)
My Final goal to make $100.000 by 2024: Target to get 20 new clients (Total = 6 + 14 + 20 + 20 + 20 = 100 clients)
So on the above illustration I have explained how I'm going to achieve my goal. Also I'll keep on update about my result in my income section to motivates you. Of course during this process I might hire a staff to help me through this process.
For the next upcoming years, I could set a higher goal, and I'll plan out accordingly to reach that goal as well.
What's your goal? Using the above example, you could realistically set your goal.
The 2nd pillar – Your "WHY"
Why do you want to start an online business? Why do you work from a 9-5 job? Why do you do what you do? What is your purpose (known as your "Why")?
Why do you want to be a successful online entrepreneur?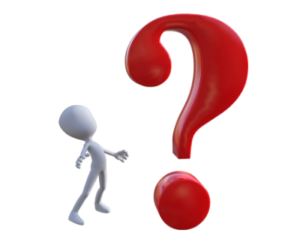 You must know what is your "Why". This is an important concept for every entrepreneur because our life hits very hard sometimes. There are many obstacles will come on your way to knock you down. The only thing that will keep you on track and moving forward is a strong "WHY". You must be focused and on purpose.
Why must you be a successful online business? Do you want to escape the 9-5 rate race every day? Do you have a family? Do you want to give a better life to your children?  Why is a failure is not an option?
For example,
My "WHY" is "To be an entrepreneur and work for my self".
So what's yours "WHY"?
Everyone's "Why" will be different. But the most important part is, if you know the exact reason why you want to start an online business then that reason will motivate you to move forward.
The 3rd Pillar – Getting the best Education and tools
Well, you could have set a specific goal and a strong why, but you still required a good education and tools that will help you to build a six or seven figure business online.
Without proper education, it's impossible to build a long run online business.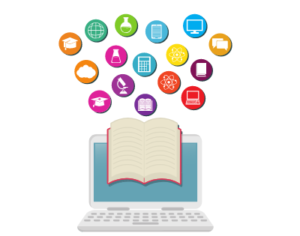 Nowadays, It's a big challenge to find a good training course to learn about internet business. Most of the programs are scammy, and some of them teach with a very high price.
Initially, I was stumbling from one course to another and wasted a lot of money to subscribe to many training courses, but neither I learn anything nor get any success.
But finally, I found an exact training program where I have learned from basic to advanced level of training and now using their training and tools I have successfully started my online business. It entirely up to you. If you find a good one by yourself, you can go for it.
But if you want to save time and money, then you should check out my highly recommended training program here.
The 4th Pillar – Your Action
Nothing happens without action. So you must dedicate some time for your business and take massive action to start your business. There is no rocket science formula or push button method that you push a button and the money flow into your account.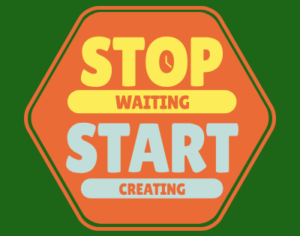 If you want to be prosperous in your life and want to make money while you sleep, then you'll need to get off your butt and be unstoppable.
You need to be consistent, and your daily actions will lead you towards your success. Many people are missing at this point, and they think that just visualising their new life and getting emotionally engaged is all it takes. Then magically they'll manifest a seven-figure business.
I'm here to tell you that visualisation, affirmation and feelings do not work to attract abundance in your life UNLESS you're going to back them up with massive action.
For Example,
What Action have I taken to achieve my goal?
Answer: I have taken the following actions:
First I have signed up for the training course
Each day I'm spending minimum 1 hour on learning
Taking each action taught in the training
Built up my 1st website to know exactly how things work
Now gained a lot of experience and I'm ready to apply for my clients
I have got two clients and started their project
I know we all have a problem in life, even I have too. Due to my two small kids, I get time after 11 p.m. only. But I have no choice; I just remember my "WHY" then I keep on moving forward and I know that one day it will bring the reward to my life.
So be focus, active, smart and take action every day and naturally after a certain period all your efforts will bring the fruit. All your struggle and sacrifice will bring great joy into your life too, and you will be unstoppable.
After a few years onwards your life will be change 360 degrees and the abundance, prosperity and fame will start to follow you.
So if you desperately want to change your financial condition, if you're going to be a successful online entrepreneur then care to build your online business on this four pillar.
I would appreciate if you could let me know what's your goal and action plan for your online business in the comment box below.
Or what's your thought on this topic does it help to your business, or you want me to add some additional things to make it more valuable? Please leave me a comment.
Cheers!