Welcome to my website! Hope you are doing great. Anyway, my self Rajratna and I'm an Electrical & Electronics Engineer. 
Also, I do web designing, Blogging, Digital Marketing and I do teach people how to start a successful online business in my spare time.
I'm a married and father of two beautiful children. Over 12 years I'm working the 9-5 job and around 2 years I have been started my online business (part-time basis).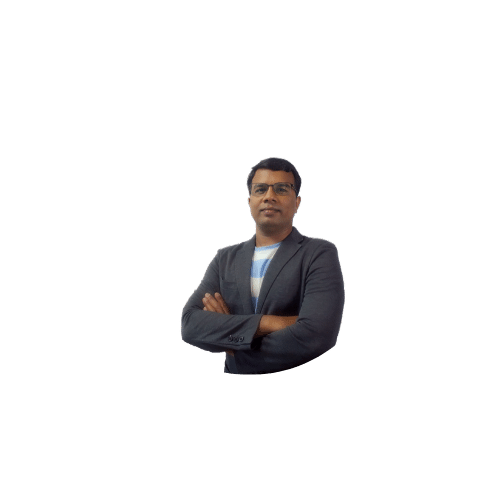 Why I have decided to Start a Part-Time Business?
As the family burden was growing, I was anxious about how to increase my income to fulfil the required demand.
On the other hand, I also wanted to secure my future as Artificial Intelligence (AI) and Automation are taking over many jobs.
Hence, to give better education to my children, to have a good house and other facilities, I have to increase my income.
So I have decided to start a part-time business to add some extra income. And I planned that if the business would go well, then I could leave my job and do a full-time business.
The Reality of a Traditional Business
While we start up a regular business, we must need capital to invest and other things like physical space to keep the stock, delivery and accounting facilities etc also need to be considered.
So again I got stuck over, and I was looking for an alternative way.
When I asked my best friend "Google", it suggested that Online Business model is the best solution for my problem.
Because to start an online business, we literally not required a vast investment or physical space.
 Got Scammed and Lost Money
Then I started to find for a program/course that could help me to learn online/internet marketing business, and initially, I got the victim of the scammer and lost a lot of money.
I have lost thousands of dollars to buy their online courses but not any single program help me to earn money online.
Despite my failure, I never-give-up, I just keep on searching the best program, and finally, after 2 years of struggling, I found that the Wealthy Affiliate is the best place to learn all the online marketing stuff.
Now I have been more than a year with them and already have earned a decent amount of money, and this is how my Online Entrepreneurship has begun.
 Why you should start now?
If you want to start a second income, then start an online business. It's a Golden time to start an online business. It gives us vast opportunities to earn an income online. Here are some of the main features I have mentioned below:
It required low start-up cost 
Yes, you can start your online business by just spending the price of a cup of tea a day. It might sound weird, but in reality, yes it is, I'm the living proof of that.
Low risk

As you have to invest just 1 or 2 bugs a day, the risk of loss is very negligible compared to a traditional business.

Gives Opportunity to Income Passively

Another main reason to choose an online platform is that you work once but earn money every month passively which helps you to retire early and enjoy your life with your loved one. This is one of the best reason why I choose this platform.

Anytime & from anyplace can do

It provides us with time freedom as well as no matter where you want to do your business. It requires just an internet connection with a laptop, that's all. And this is the real beauty of by running your business online.

No need for Inventory

If you have own product that's fine, you can sell through online. Otherwise, you can promote other's product, so in this case, you not required to maintain any inventory etc.

Anybody can start

If you're 18 years old, that's all. Regardless of your gender, race and if you're a student or a housewife or no matter what type of job you're doing, you can begin an online business as a part-time or full-time.
So without wasting any more time, if you're willing to start your internet/online business, then I'm here to help you from my bottom of the heart. Just subscribe to my email list (I promise that I won't spam your inbox), so that I can send you useful information. Or if you have any doubt, you can contact me through my 'contact us' page.